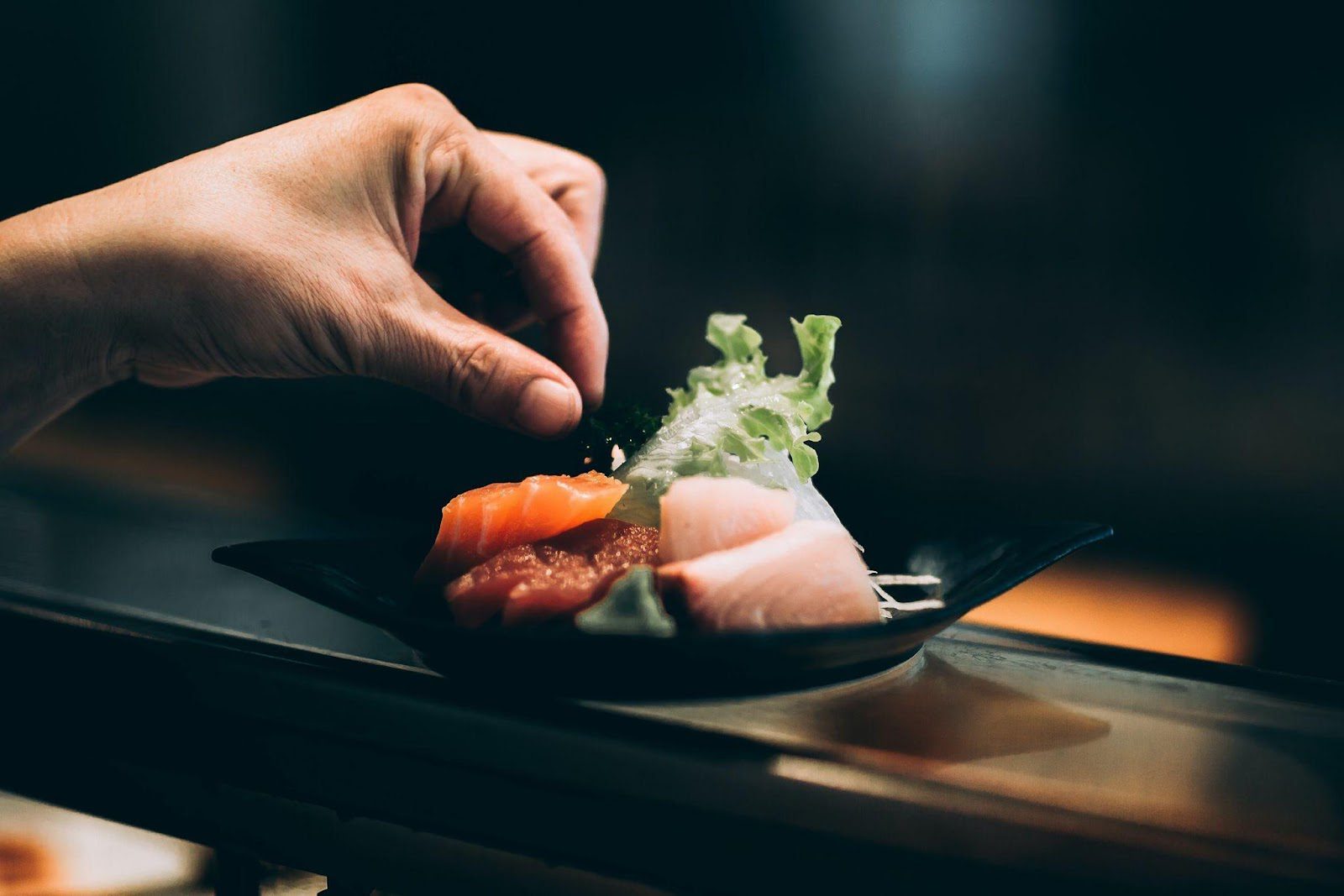 There are some incredible fine dining restaurants in Las Vegas
Casino food has come a long way since the days of all-you-can-eat offers and breakfast buffets. All that is still available, of course. But there is an incredibly wide range of dining options these days and Las Vegas has some of the finest establishments in the country.
"Sin City" may be better known for its slots and tables and the famous Las Vegas online sportsbooks, but if you want a unique dining experience, then you will not have to go too far away from the tables to be satisfied. There is a huge array of choice when it comes to the restaurants of Vegas – and many of them are home to some of the most well-known chefs in the world.
With exceptional service, internationally renowned design, and some of the best dishes on the planet, here are some of the best places to go in Las Vegas if you want a little fine dining as well as luck at the tables.
Wing Lei at Wynn
This was the first Chinese restaurant in North America to earn a Michelin star and visitors to the Wynn at Las Vegas are treated to a Chinese modern menu overseen by executive chef Ming Yu. The Forbes Travel Guide also awarded this establishment five stars.
An opulent gold dining room is the setting for a menu featuring Szechuan, Cantonese and Shanghai dishes, lovingly prepared by an elite kitchen. Wok-fried Main lobster and a table-carved Peking duck are just two of the specialties on offer, providing a Chinese sensation for all diners.
Nobu at Caesars Palace
There are a number of Nobu restaurants around the world but none are quite like the one at the world-famous Caesars Palace on the Las Vegas Strip. Overseen by the world-renowned sushi chef, Nobu Matsuhisa, diners can expect some of the finest Japanese cuisine imaginable.
The most popular dish at this restaurant is the black cod with sweet miso. But for an extra slice of exclusivity, a Teppan table can be booked. This is the only place you will find the Teppanyaki experience, in which sushi is eaten one piece at a time and cooked and prepared with recommended sauces right at your table.
Bardot Brasserie at the Aria Resort and Casino
With low lighting and luxurious booths, this dining establishment, based on the quintessential brasseries of Paris, offers visitors all the flavors of the city of love, right in the heart of Las Vegas. Launched by celebrity chef Michael Mina, the Bardot Brasserie is the perfect destination for some Gallic gastronomy.
Promising a classic, yet comfortable, experience, Bardot Brasserie is known for dishes like the beef Wellington and the herb-roasted heritage chicken, but equally for the extensive wine list and an innovative cocktail list featuring some of the best from France and beyond.
Bazaar Meat by José Andrés at The Sahara
Eating steak in Las Vegas is almost a rite of passage – but it is unlikely that you have ever experienced it as offered by Bazaar Meat at The Sahara. Award-winning chef José Andrés has created a unique dining establishment that also offers some of the best cocktails in the city.
Original starters, such as the candy foie gras, are merely an introduction to the delights that follow. A mix of raw and flame-grilled meats is on offer, accompanied by signature Spanish tapas dishes, to create a unique and memorable meal. There are also seafood and vegetarian menus, as well as an extensive wine list.
Brezza at Resorts World
Brezza means 'breeze' in Italian – and this establishment, overseen by executive chef Nicole Brisson, offers a slowed-down, relaxed alternative to some of the more frenetic places in Las Vegas. Offering modern coastal Italian fare, Brezza is the place to go for homemade pasta and exquisite seafood.
Diners can move from the innovative antipasti menu to the raw bar offering marinated, chilled and raw options, all served with exclusive sauces. There is also the famous platter dish to savor. All of this can be enjoyed alongside crafted cocktails, including Brezza's signature Negronis.
L'atelier de Joël Robuchon at the MGM Grand
The great French chef and restaurateur sadly passed away in 2018 but his creations and vision live on in a number of restaurants around the world, including L'atelier de Joël Robuchon at the MGM Grand. More casual than the formal restaurant next door, this open kitchen service establishment creates a relaxed ambience for its diners.
Every meal is prepared right before your very eyes, as every seat has an unobstructed view of the kitchen, allowing you to see everything that goes on in the pursuit of culinary masterpieces. The creations are almost more art than food – and a fitting tribute to the chef who was awarded a record number of Michelin stars.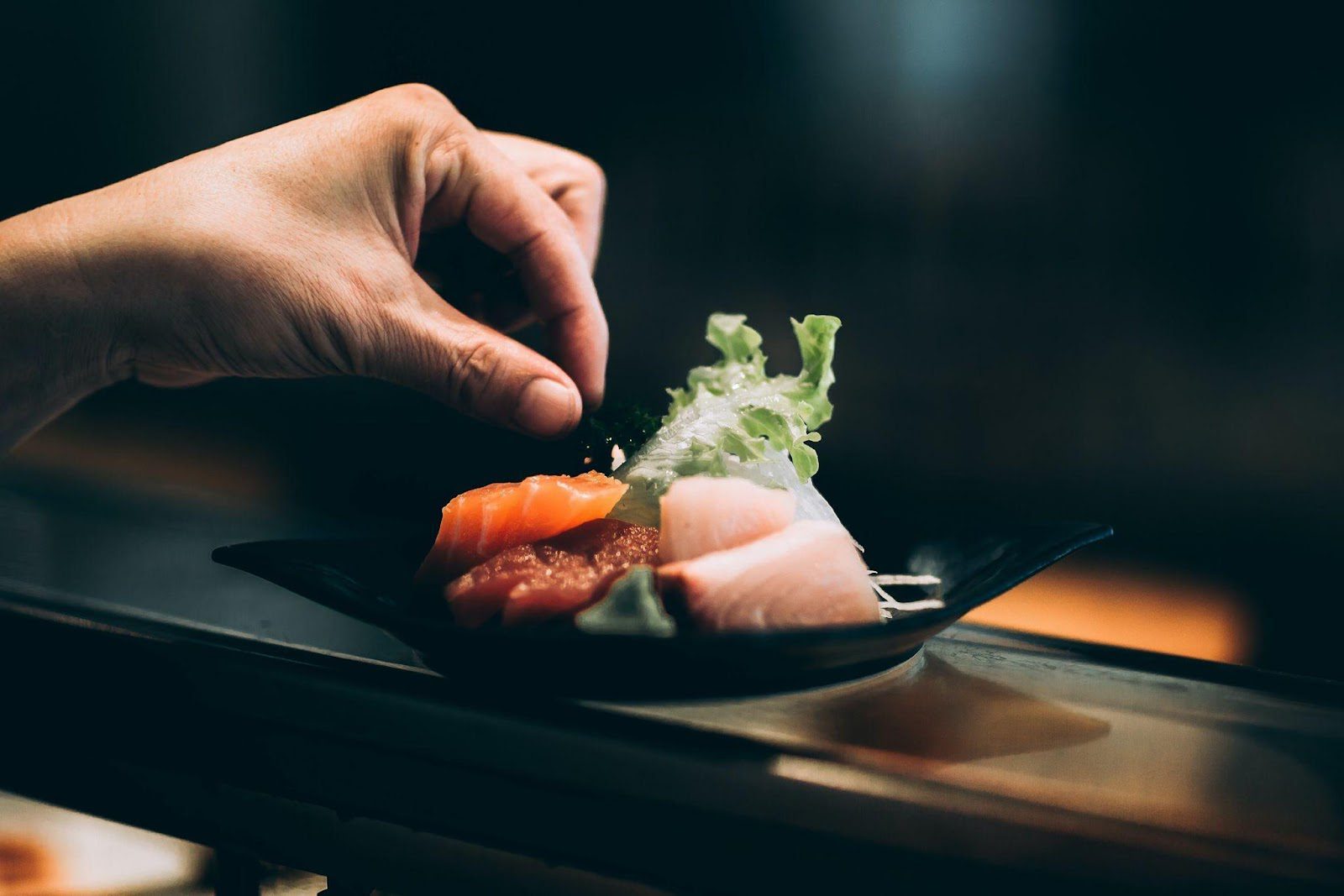 You may be more interested in the food than with the views at Le Cirque
Le Cirque at the Bellagio
Designed with a circus theme and a menu from executive chef Alan Mardonovich, Le Cirque lives up to its location at the glamorous Bellagio, with dishes that offer French classics with a modern twist – and an extensive wine list that raids the best of France for visitors to this incredible restaurant.
Diners are treated to views of the famous Bellagio fountains. But it is more likely that all attention will be on the food and drink on offer. The lobster salad and foie gras terrine are seasoned favorites but anything from the seafood-heavy menu is an exemplary example of fine dining, all accompanied by unparalleled service.
Article contributed by Sara Khan