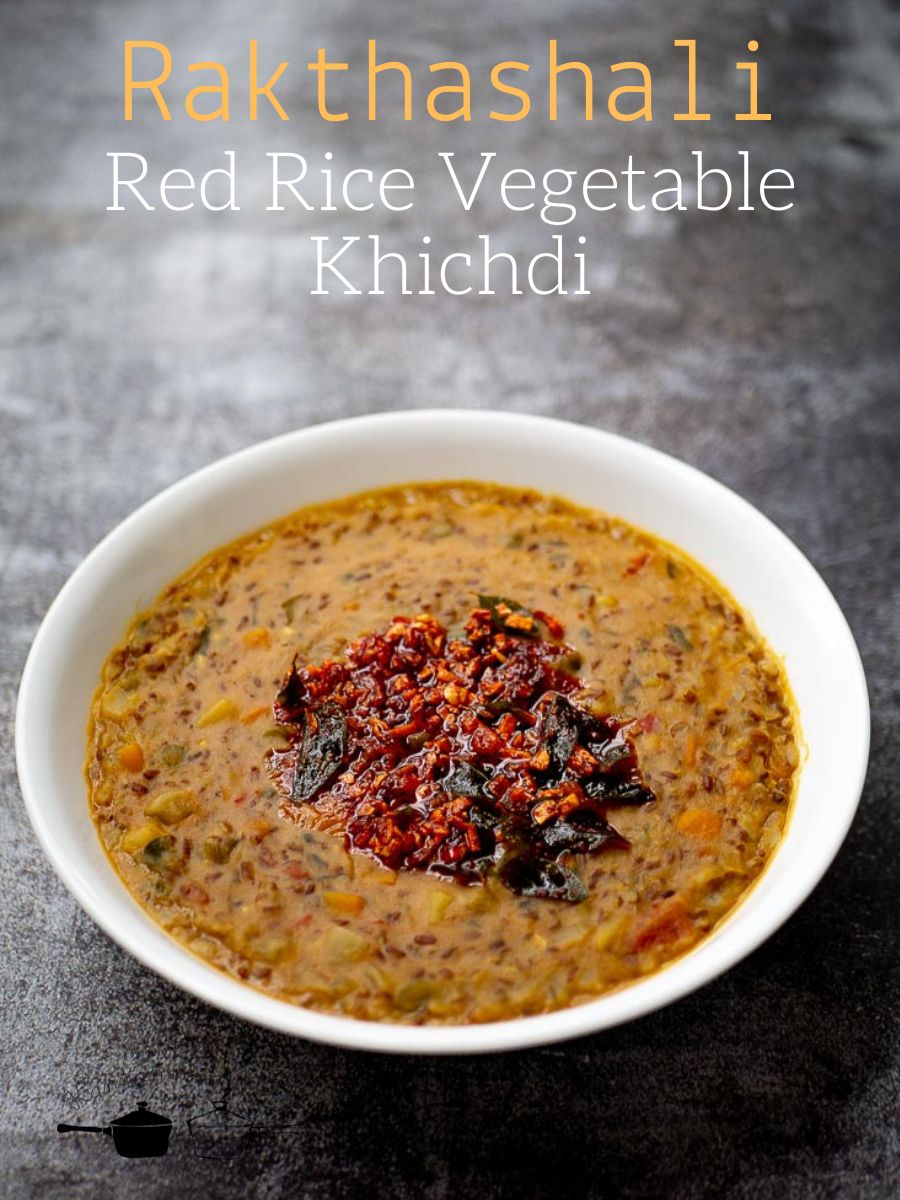 Vegetable loaded khichdi recipe made with unpolished Rakthashali red rice, mixed lentils and spices. This khichdi is a healthy whole grain fiber loaded recipe.
When I was talking to Devi @biobasics recently, something she said stuck with me. "The farmers are ready to cultivate these indigenous varieties of rice – no problem there, but we as consumers are not yet open to eating them. Only if we start eating different varieties of rice, can the indigenous varieties be saved." Why will a farmer produce something that he cannot sell? It just stuck me so hard that day.
The problem with these rice is that it's new to a lot of us. There are a lot of inhibitions as to whether the family will like the rice, whether the kids will approve, will elders in the family give a thumbs up etc.. If you are reading this post, there is one takeaway for you today. Buy a small quantity of rice to start with. Pick any rice based on its colour or a name that sounds good to you, or something you heard about somewhere… buy 500 grams to start with and make it at home. See how you like it and slowly start building your pantry with these healthy rice varieties.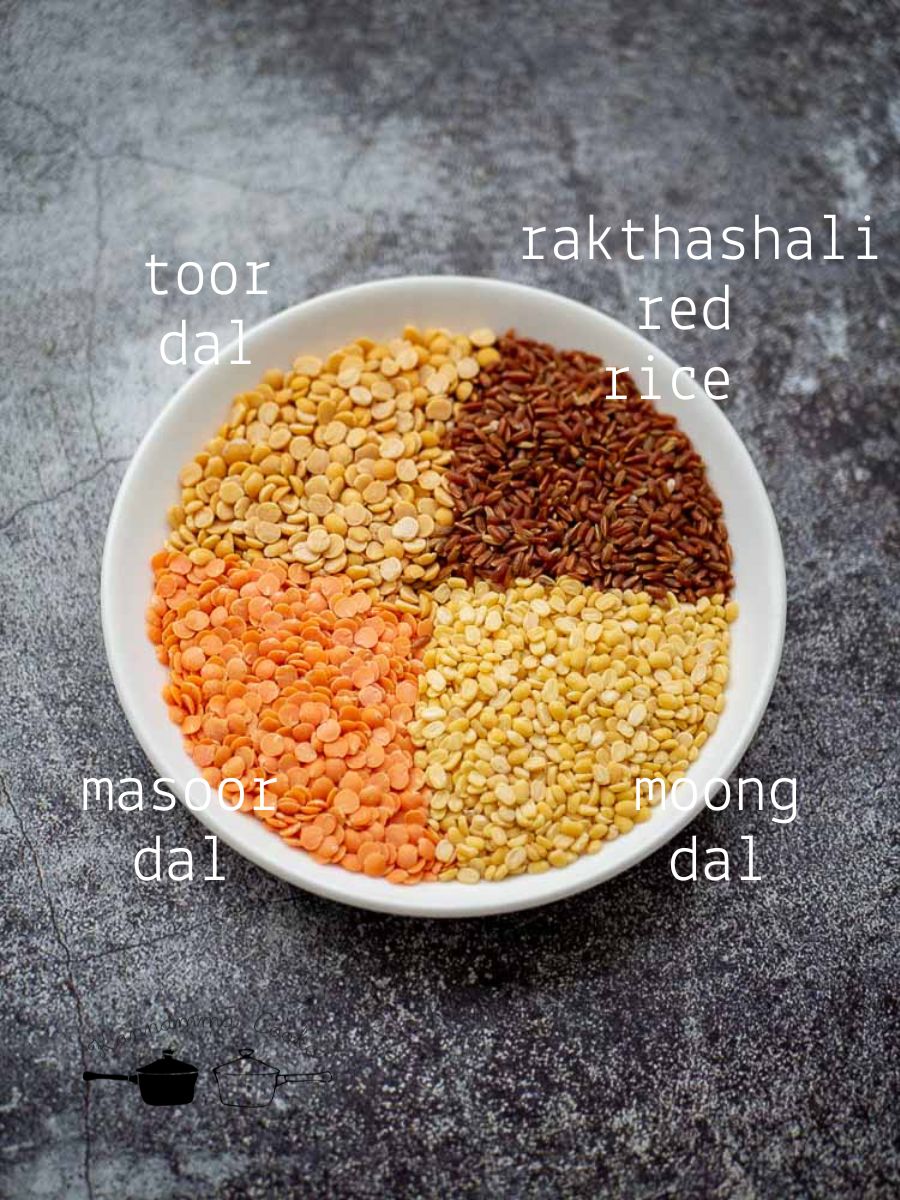 My recent liking is for this Rakthashali Red Rice. This variety has innumerable health benefits. It's recommended for pregnant women and lactating mothers. This is one of the rarest varieties that is even mentioned in Ayurveda. Charaka Samhita, a text on ayurvedic medicine mentions its healing properties for someone who is anaemic. "Raktha" means blood. Bio Basics considers Rakthashali to be one of the top five rices that they possess.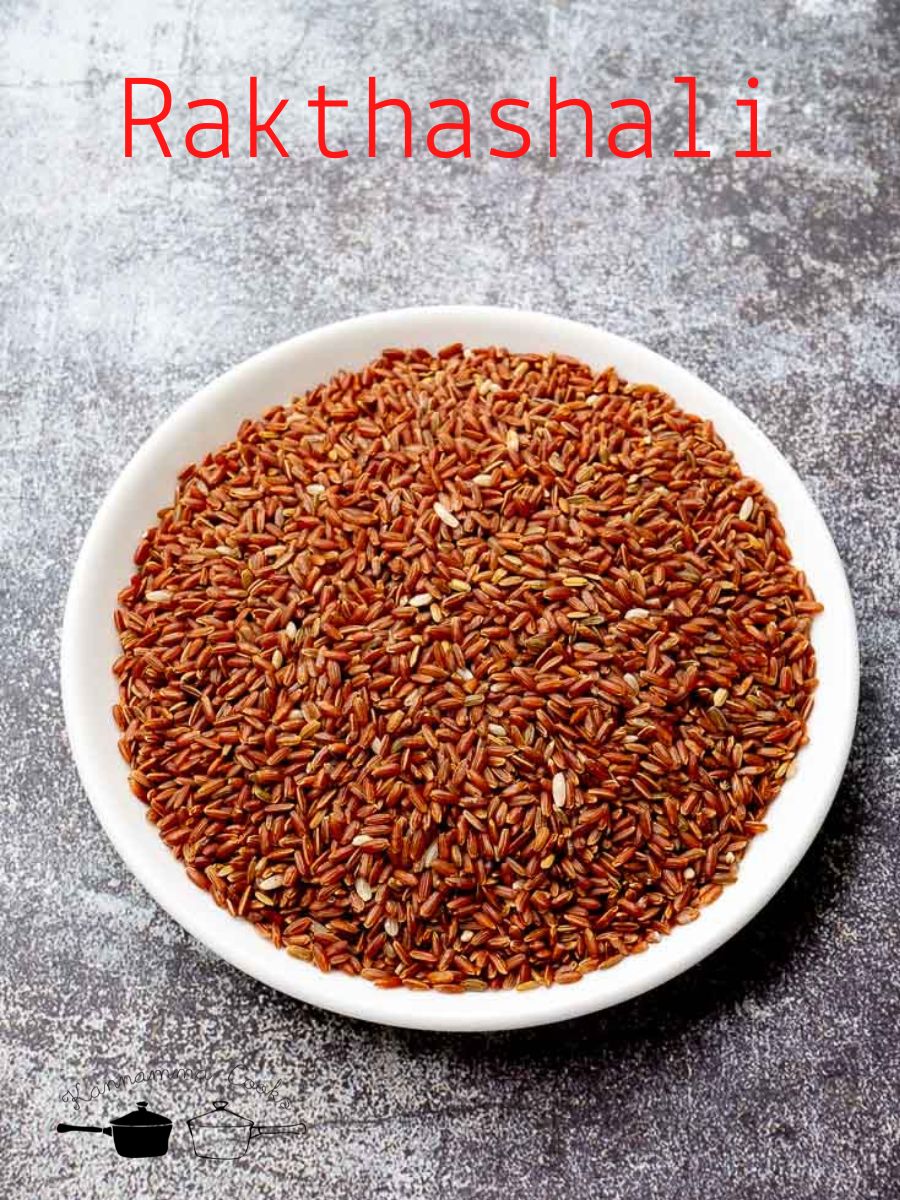 Here are the things you can buy online for making this recipe
Bergner Pressure Cooker 5.5 liters https://amzn.to/3bO1BYn
Rakthashali Red Rice https://amzn.to/3bO0rft
A2 Cultured Ghee https://amzn.to/3IqHGLv
High Curcumin Lakadong Turmeric Powder https://amzn.to/3a99yHh
Here is the video of how to make Rakthashali Red Rice Vegetable Khichdi | Unpolished Red Rice Khichdi with Vegetables | Whole Grain Recipe

Print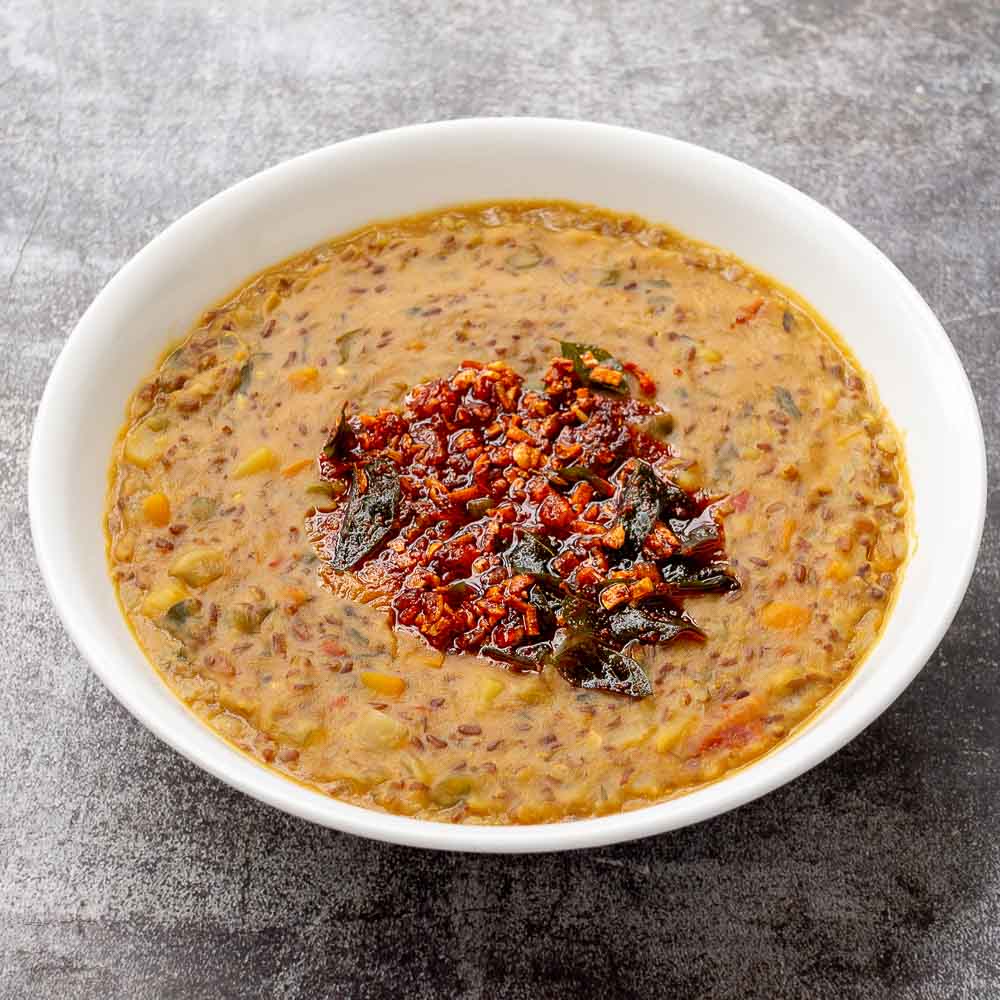 Rakthashali Red Rice Vegetable Khichdi
Vegetable loaded khichdi recipe made with unpolished Rakthashali red rice, mixed lentils and spices. This khichdi is a healthy whole grain fiber loaded recipe.
Total Time:

100m

Yield:

4

servings

1

x
Main Ingredients
3/4 cup rakthashali rice
1/4 cup moong dal
1/4 cup toor dal
1/4 cup masoor dal
1 tablespoon coconut oil
1/2 teaspoon cumin seeds
4 cloves garlic, finely chopped
1/2 inch ginger, finely chopped
1 sprig curry leaves, chopped
1/4 teaspoon asafoetida
1/2 cup onion, chopped
1 green chilli, chopped
1/2 teaspoon turmeric powder
1/2 teaspoon red chilli powder
1/2 cup tomatoes, chopped
1 teaspoon salt
3 cups mixed vegetables of choice
5 cups water
For Tempering
2 teaspoon ghee
3 cloves garlic, finely chopped
3 shallots, sliced
1 sprig curry leaves
1 teaspoon Kashmiri red chilli powder
Instructions
I am using rakthashali, a variety of unpolished red rice, for making the khichdi today. Any unpolished red rice or brown rice variety will work for this recipe.
Add in about a quarter cup each of moong dal, toor dal and masoor dal. Wash the rice and lentils well a couple of times. If you cannot source red rice, brown rice works perfectly too. Wash and soak the rice and lentil mixture in water for atleast an hour. Soaking the rice is important as unpolished rice needs to be soaked, so they cook to a soft texture.
Heat coconut oil in a pressure cooker. Add in little cumin seeds, finely chopped garlic, finely chopped ginger, chopped curry leaves and some asafoetida. Saute for a few seconds so the spices and herbs get toasted in oil.
Add the chopped onions to the pan. Add in the chopped green chillies. Saute for a few minutes till the onions are soft. Once the onions are soft, add in the turmeric powder and the red chilli powder. Saute for a few seconds for the spice powders to get roasted in oil.
Add in the chopped tomatoes. Add in the salt. Salt will help the tomatoes to cook faster. Saute for a few minutes till the tomatoes are soft and mushy.
We will be using about 3 cups of vegetables today. Use whatever you have in your refrigerator. I have used a combination of roughly chopped spinach, chopped carrots, chopped green beans, some potatoes – potatoes add a nice texture and flavour to your khichdi. So definitely, use some potatoes, and finally some chopped radish. The kind of vegetables you use is completely up to you.
Add the veggies to the pan and mix well so the masalas coat the veggies evenly.
Add in about five cups of water and mix well to combine. After mixing well, wait for the water to come to a slow boil.
Once the water comes to a boil, add in the soaked and drained rice and lentil mixture. Mix once.
Cover the pressure cooker and add in the weight. Cook for 20 minutes. After the first whistle, reduce the flame to low and cook for the remaining time. Ignore the number of whistles. Cooking on a low flame is important so the khichdi does not scorch at the bottom.
After the said time, wait for the pressure to settle naturally.
Once the pressure settles, open the cooker and mix well to combine. The rice and lentil mixture should be cooked to a soft and creamy consistency. The khichdi will slightly thicken up as it cools.
Now let's do a quick tempering for the khichdi.
Heat ghee in a small kadai and add in the chopped garlic, sliced shallots and curry leaves. Saute till the shallots are golden and crisp.
At this stage, switch off the flame and add in the kashmiri red chilli powder. Let the chilli powder bloom in hot oil.
Add in the hot tempering to the khichdi. Our super healthy vegetable khichdi is ready.
Serve hot!
Author:

Prep Time:

60m

Cook Time:

40m
Keywords: Red Rice Vegetable Khichdi