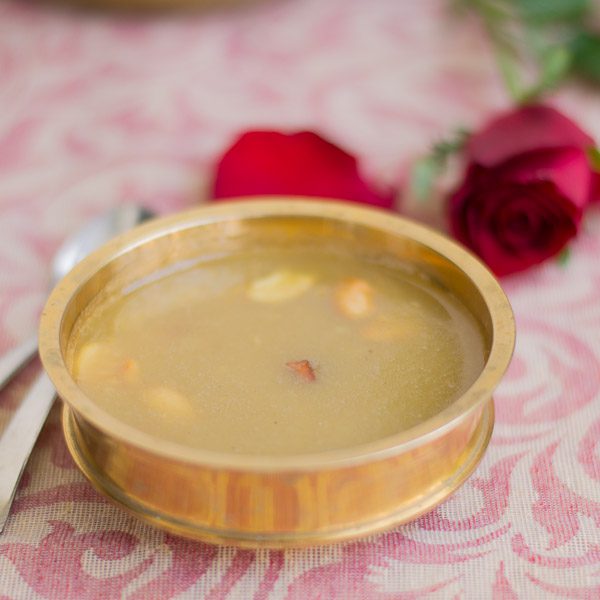 Samba Godhumai Payasam – Cracked Wheat Payasam.
Godhumai Payasam – Easy recipe for cracked samba godhumai – emmer wheat payasam/pradhaman with step by step pictures.
We love cracked samba godhumai/Emmer wheat in our house. You all know I am from Coimbatore. All households in Coimbatore invariably make upma out of this cracked emmer wheat atleast once a week. They make it all the time y'all. Whenever I visit my in-laws place, upma is there for dinner every damn alternative day. My husband, my father, my mom, my in-laws, everyone except me loves it. I am not a great fan of upma. I am glad I told you I don't like upma. But Samba godhumai/emmer wheat payasam – Now we are talking baby. Its to die for. Its my favorite. I made this for my wedding anniversary today as samba godhumai is my husband Vinodh's favorite.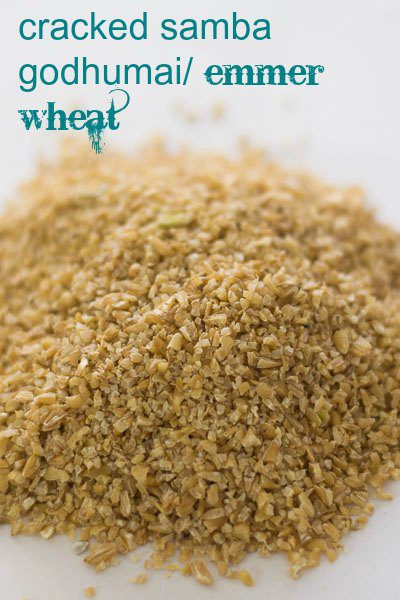 This is for my American readers – This is not bulghur wheat. This is cracked wheat. So whats the difference?
What is Bulghur – Whole wheat kernels are steamed, dried and then ground coarsely to make bulghur. This makes bulghur ready to eat with minimal cooking which involves soaking it in hot water or a flavored broth. What is Cracked wheat – Its what it says. Its just whole wheat that's cracked.
Lets go make some awesome dawsome godhumai payasam. Come with me.
Add half a cup of cracked wheat, 3.5 cups water and pressure cook the wheat in water for 4 whistles/10 minutes.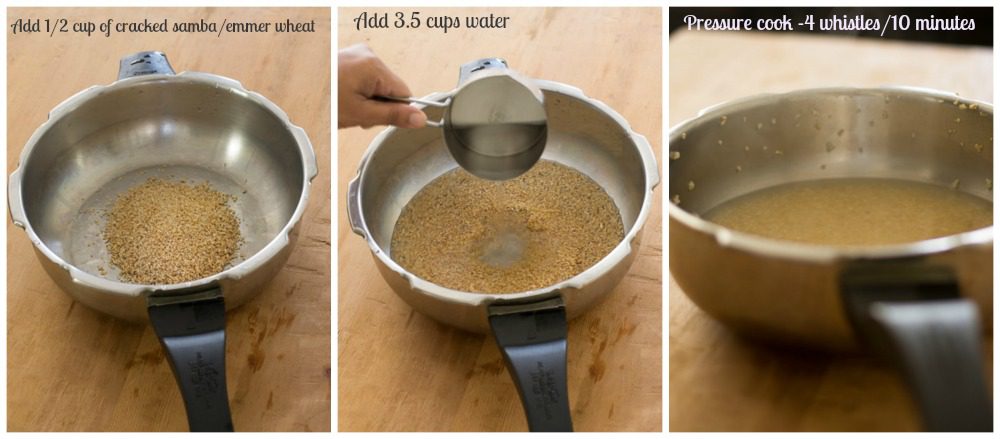 Strain the water from the wheat after its cooked. Add the jaggery to the strained water and bring the mixture to a boil. Let it boil for 3-4 minutes.



Add in the strained cooked wheat, a cup of coconut milk, 1/4 teaspoon of cardamom and a pinch of salt and let it simmer in very low flame for 3-4 minutes.


When the payasam is simmering, take a small pan/kadai and heat ghee. Add the raisins and the cashews and fry till golden brown.

Once the cashews are brown, add the hot ghee mixture to the payasam. Remove off heat.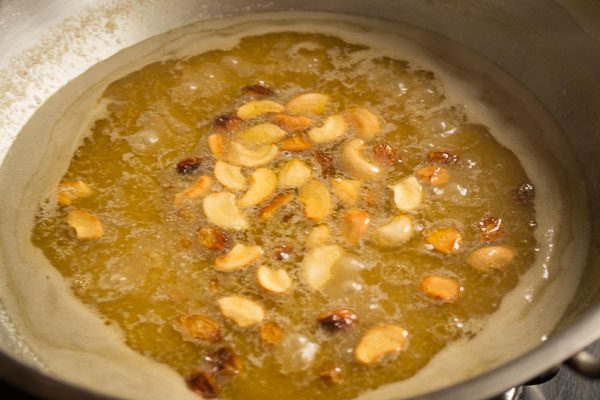 Serve hot or chilled.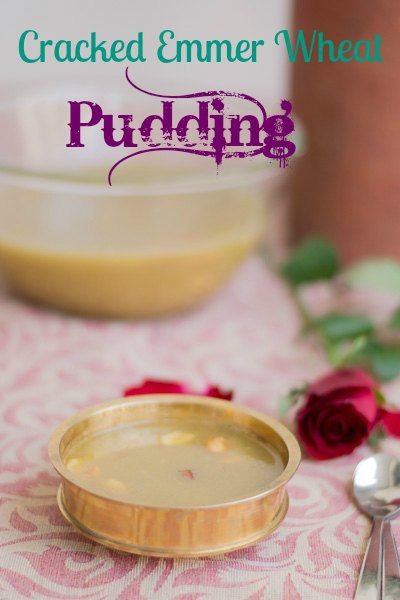 Print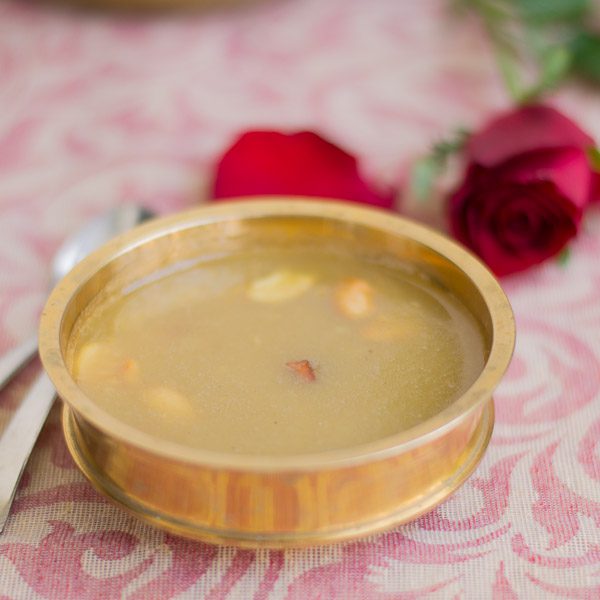 Cracked wheat / Samba godhumai payasam
Easy recipe for cracked samba godhumai – emmer wheat payasam/pradhaman
Total Time:

40 mins

Yield:

6

1

x
1/2 cup

cracked samba wheat/emmer wheat (not bulghur)

3/4 cup

jaggery

1 cup

coconut milk

1/4 teaspoon

cardamom
pinch of salt
For tempering
2 tablespoon

Ghee

2 tablespoon

golden raisin

2 tablespoon

cashewnuts, broken
Instructions
Add cracked wheat and 3.5 cups water and pressure cook the wheat in water for 4 whistles/10 minutes.
Strain the water from the wheat after its cooked. Add the jaggery to the strained water Bring this mixture to a boil. Let it boil for 3-4 minutes. Add in the coconut milk, cardamom and a pinch of salt. Let it simmer in very low flame for 3-4 minutes.
Take a small pan/kadai and heat ghee. When its shimmering add in the raisins and the cashews and fry till golden brown.
Once the cashews are brown, add the hot ghee mixture to the payasam. Remove off heat.
Serve hot or chilled
Author:

Prep Time:

10 mins

Cook Time:

30 mins

Category:

Dessert

Cuisine:

South Indian