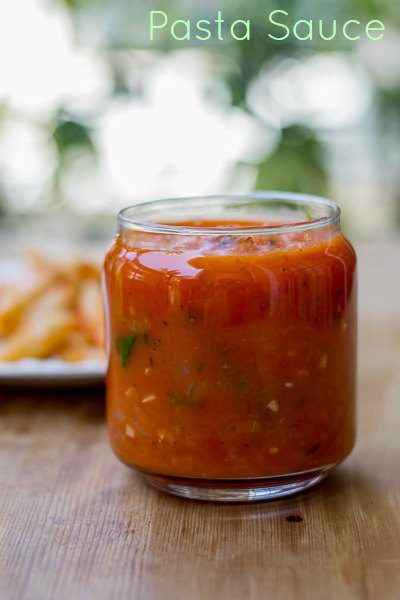 Looking for a hearty, flavorful sauce to serve with your favorite pasta? Look no further: Bolognese sauce! This classic Italian sauce is made with minced meat, vegetables and tomato sauce, and is perfect for adding depth and richness to any pasta dish.
In the following lines, we'll walk you step-by-step through how to make your own Bolognese sauce at home, and give you some secret tips to take your sauce to the next level.
Ingredients
To make Bolognese sauce, you'll need:
1 pound ground beef
1 onion, diced
2 cloves garlic, minced
2 carrots, diced
2 stalks celery, diced
1 can (28 oz) crushed tomatoes
1 cup beef broth
1/2 cup red wine
2 tablespoons tomato paste
2 teaspoons dried oregano
1 teaspoon dried basil
1/2 teaspoon salt
1/4 teaspoon black pepper
2 tablespoons olive oil
Instructions
Step 1
Heat the olive oil in a large saucepan over medium-high heat. Add the ground beef and cook until browned, breaking it up with a spoon as it cooks.
Step 2
Add the onion, garlic, carrots, and celery to the pan, and cook until the vegetables are softened, about 5 minutes.
Step 3
Add the crushed tomatoes, beef broth, red wine, tomato paste, oregano, basil, salt, and pepper to the pan, and stir to combine.
Step 4
Reduce the heat to low and let the sauce simmer for at least 30 minutes, stirring occasionally.
Step 5
Serve the sauce over your favorite pasta and enjoy!
Secrets to a perfect Bolognese sauce
While the classic Bolognese sauce recipe is simple, there are a few secrets to making the perfect sauce. One of the most important secrets is to cook the vegetables until they are soft and caramelized.
This step is crucial because it adds depth and richness to the sauce. When the vegetables are caramelized, they release their natural sugars, which help to create a more flavorful sauce.
Another secret to making the perfect Bolognese sauce is to use high-quality beef with a good fat content. This will add flavor and richness to the sauce, and will help to create a more satisfying dish. When choosing your beef, look for beef with at least 20% fat content, as this will create a more flavorful sauce.
Benefits of Bolognese sauce
While Bolognese sauce is often seen as a comfort food, it can also have some health benefits when made with the right ingredients. Here are some of the health benefits of Bolognese sauce:
Rich in protein: Bolognese sauce is typically made with ground beef, which is a good source of protein. Protein is important for building and repairing tissues, and it also helps to keep you feeling full and satisfied.
Contains vegetables: Bolognese sauce typically contains onions, garlic, and tomatoes, which are all vegetables. Vegetables are a good source of vitamins, minerals, and fiber, and can help to support overall health.
May help with weight management: Because Bolognese sauce is high in protein and fiber, it can help to keep you feeling full and satisfied, which may help with weight management. Additionally, if you make the sauce with lean ground beef and use a smaller portion size, it can be a relatively low-calorie option.
May help with heart health: While Bolognese sauce does contain some saturated fat, if you use lean beef and make the sauce with plenty of vegetables, it can still be a heart-healthy option. The vegetables in the sauce are rich in antioxidants, which can help to reduce inflammation in the body and support heart health.
Can be made with whole grains: Bolognese sauce is often served with pasta, but you can make the dish even healthier by using whole grain pasta. Whole grains are a good source of fiber, which can help to support digestive health and reduce the risk of chronic diseases.
Serving suggestions Bolognese sauce
Bolognese sauce is a versatile sauce that can be served with a variety of pasta shapes, such as spaghetti, fettuccine, or rigatoni. You can also use it as a topping for pizza or as a filling for lasagna. For a lighter option, try serving Bolognese sauce over zucchini noodles or spaghetti squash.
Storing and reheating Bolognese sauce
Bolognese sauce can be stored in an airtight container in the refrigerator for up to four days, or in the freezer for up to three months. When reheating, be sure to heat the sauce slowly over low heat, stirring occasionally, to prevent it from burning.
Tips for making Bolognese sauce ahead of time
Bolognese sauce can be made ahead of time and stored in the refrigerator or freezer for future use. To make the sauce ahead of time, simply follow the recipe as usual, then allow the sauce to cool before storing it in an airtight container. When ready to use, simply reheat the sauce slowly over low heat, stirring occasionally, until it is hot and bubbly.
Pairing Bolognese sauce with wine
Bolognese sauce pairs well with a variety of red wines, such as Chianti, Barbera, or Sangiovese. The acidity in the tomatoes and richness of the sauce complement the tannins and fruitiness of the wine, creating a balanced and delicious pairing. When selecting a wine to pair with your Bolognese sauce, look for a medium-bodied red wine with moderate tannins and acidity.
Coconut rice the perfect pairing for Bolognese sauce
Looking for the perfect side dish to accompany your Bolognese sauce? Look no further: coconut rice. This delicious and fragrant rice dish is made with coconut milk and a blend of spices, making it the perfect complement to the rich and savory flavors of Bolognese sauce.
Bolognese sauce is a delicious and versatile sauce that's perfect for any pasta dish. By following our step-by-step guide and using our secret tips, you can make a rich, flavorful Bolognese sauce that will impress your family and friends.
And if you are looking for a delicious dessert, be sure to try our coconut rice recipe
Article contributed by Anna