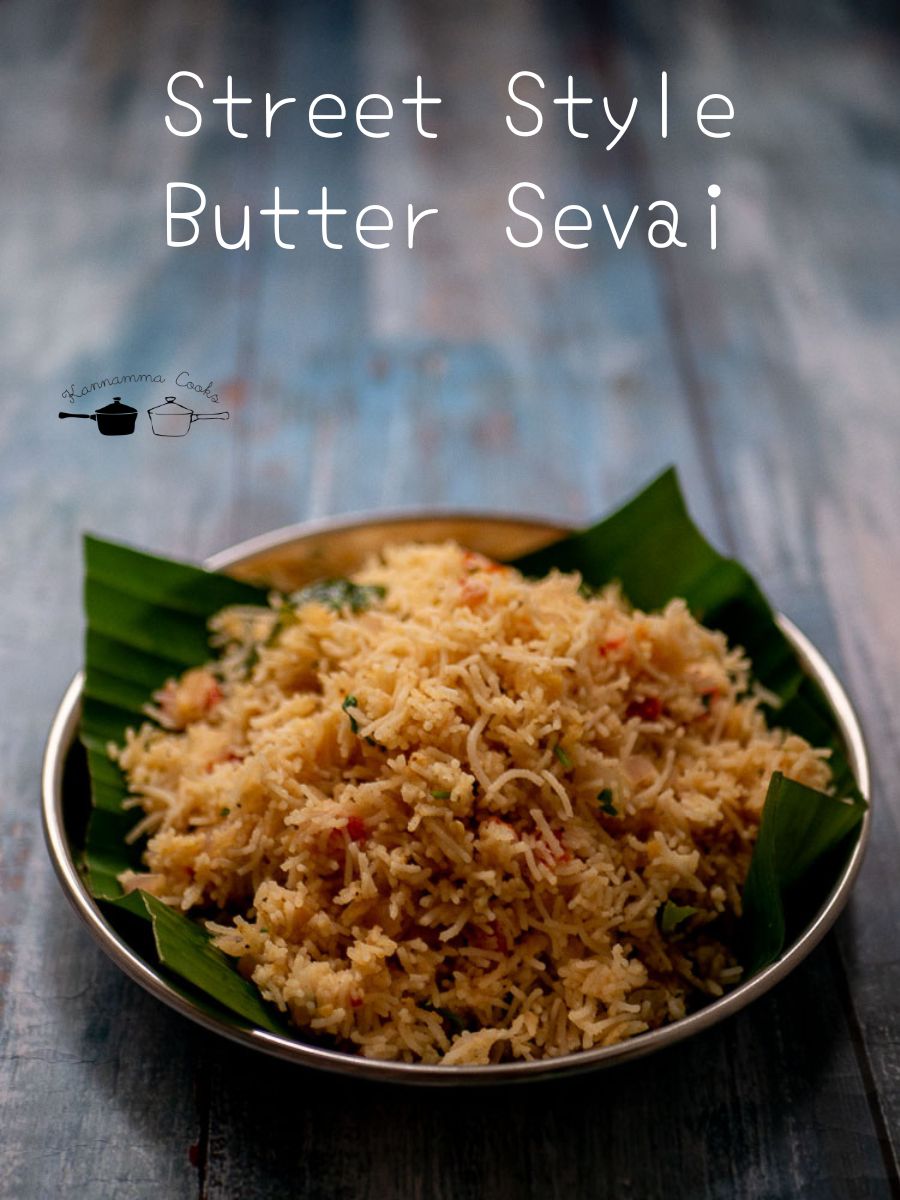 Recipe for butter sevai made with rehydrated rice vermicelli. Sevai tossed in butter, spices and herbs. Recipe with video.
Butter sevai is a very popular street side dish popular in Coimbatore. It's made with sandhagai / sevai that's nothing but rice vermicelli. My favorite butter sevai is from Akka kadai near my aunt's place in Saibaba Colony. They use a special spice podi (powder) to make their sevai. This is my version of a simple butter sevai that can be put together in under 30 minutes.
In Coimbatore, you get fresh rice vermicelli at grocery stores that are sourced everyday. Since I dont have access to them here in Bangalore, I have used dry vermicelli. The taste of sevai made with fresh vermicelli / noodles can't be beat. If you have access to fresh vermicelli, go ahead and use the fresh noodles. Fresh idiyappam can also be shredded and used for making this recipe.
Here are some of the things you can buy online for making this recipe
Rice Vermicelli  https://amzn.to/3zL9yqZ
Chicken Masala https://amzn.to/3b7qbTY
Here is the video of how to make Butter Sevai Recipe | Rice Vermicelli Recipe | Coimbatore Street Style Butter Sevai Recipe

Print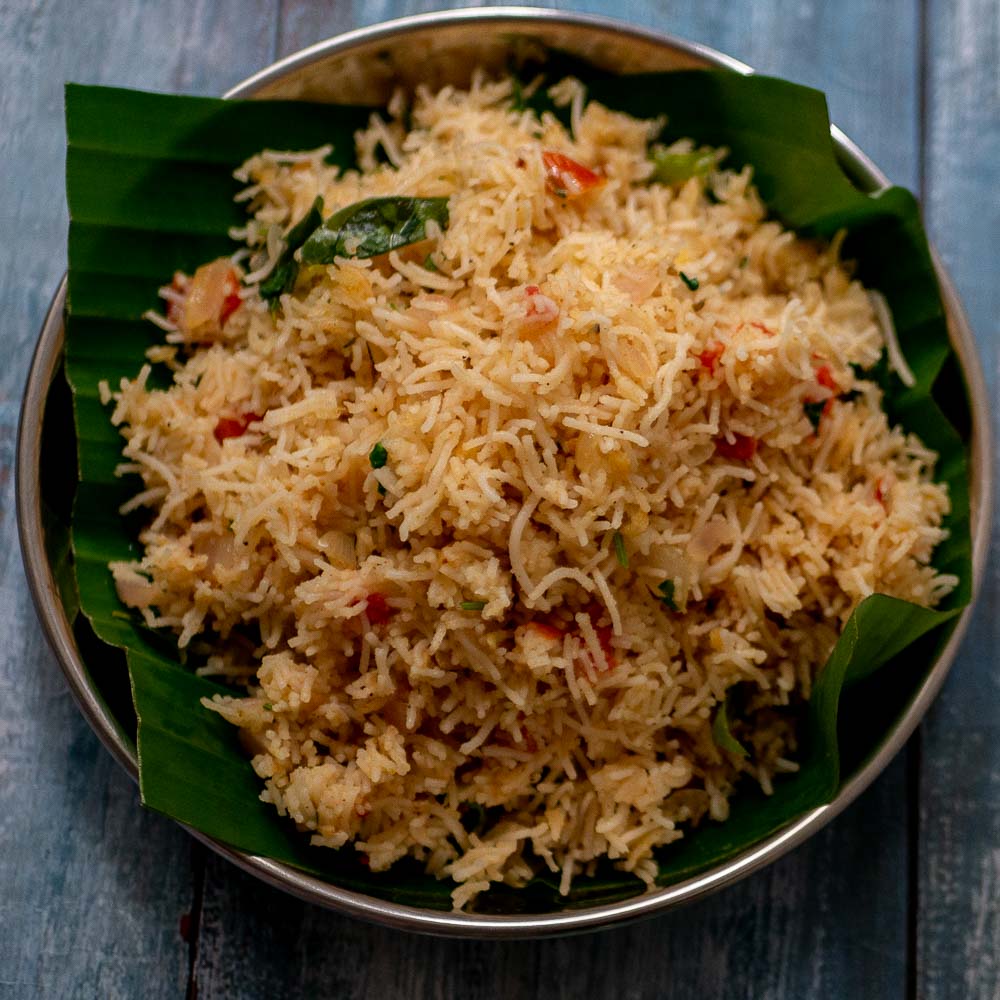 Butter Sevai Recipe
Recipe for butter sevai made with rehydrated rice vermicelli. Sevai tossed in butter, spices and herbs. Recipe with video.
Total Time:

25m

Yield:

3

servings

1

x
2 tablespoon peanut oil
1/2 teaspoon fennel seeds
2 sprigs curry leaves
1 tablespoon minced ginger
1/2 cup onions, chopped
4 green chillies, sliced
1/2 cup tomatoes, chopped
1 teaspoon salt
1/2 teaspoon black pepper powder
3/4 teaspoon readymade chicken masala powder
2 tablespoon unsalted butter
2 tablespoon coriander leaves, chopped
200 grams dry rice vermicelli
Instructions
Rehydrating the rice vermicelli
Take a pack of dry rice noodles and add it to a bowl. We will be using about 200 grams of the rice noodles for making the recipe today. Add boiling hot water to the dry noodles. Make sure that it's completely immersed in hot water. Leave it aside for 3-4 minutes or according to what the package instruction says. After the said time our rice noodles should be well hydrated and soft. Drain the rice noodles on a colander. Our soft and fluffy noodles is ready. Set aside.
Making Butter Sevai
Heat oil in a wide pan. Any kind of vegetable oil will work fine for this recipe. Add in the fennel seeds, a few sprigs of curry leaves and some finely minced ginger. Saute these for a few seconds for the curry leaves to crisp up. Add in the chopped onions and the sliced green chillies. Adjust the green chillies according to your taste. Saute the onions for a few minutes till they are soft.
Once the onions are soft, add in the tomatoes and the salt. Cook for a few minutes till the tomatoes are soft and mushy. Once the tomatoes are cooked, add in the black pepper powder. Add in ready made, store bought chicken masala powder. You can use curry powder if you do not want to use chicken masala powder. Saute for a few seconds so the powders become aromatic. At this stage, add in a couple of tablespoons of unsalted butter. Mix well for the butter to melt and mix with the masala. Once the butter is melted, add in the rehydrated rice noodles. Add in some chopped coriander leaves. Mix well to combine.
Our delicious butter sevai is now ready. It is usually served with coconut chutney. It is best served hot. So serve immediately.
Author:

Prep Time:

10m

Cook Time:

15m