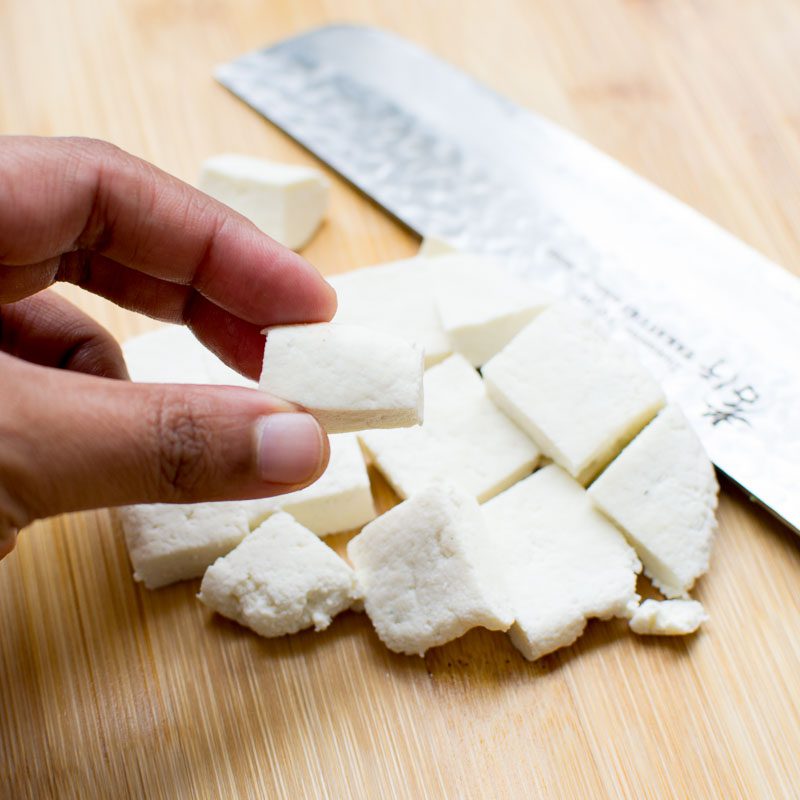 Author: Kapil Sharma
Having a great time is what we all want to do. Knowing that our time on earth is short, further pushes us to spend our days in the best way we possibly can. It is all different to everyone. Some people love to spend their time partying out in clubs, some enjoy online gambling at online casinos like sevenjackpots while others lean towards the arts, each has its own thrill, be it boarding the train of absolute luck and skill in gambling while art could make your soul talk. For some people, however, the very definition of a good time can be summed up in one word, food. Such people proudly call themselves foodies.
If you ask an AI assistant what is food then the answer it shall give you will be something along the lines of "it is something all living organisms need to consume in order to continue thriving." While there is nothing wrong with this bare-bones definition of food, everyone knows that food is so much more than that.
While everyone has their own favourites when it comes to food, one of the best and most popular ingredients in the favourite dishes of a huge number of Indians is paneer.
Not only is paneer an extremely delicious food item in its own right, but it is also exceptionally versatile in how it can be used to prepare food. There is literally uncountable number of dishes that have paneer as the main ingredient, some are simple dishes that anyone can cook while others are so complex that even the most experienced chef would feel nervous about trying them out.
However, easy does not mean inferior in any way and you can make a foodie quite happy even if you serve them a simple dish, properly cooked. So here are paneer dishes that are easy to cook and can make even the most stuck-up of people lick their fingers.
Paneer Butter Masala
Let's start with possibly the most well-known paneer dish, even among the people who aren't that into veg food. Paneer butter masala can be found on the menu of virtually any Indian restaurant no matter how fancy it might be. The reason for this is rather simple, paneer butter masala is easy to cook, gets prepared really fast and is so delicious.
You can easily prepare this once you gather all the ingredients and impress the taste-buds of whomever you are hosting. Here's everything you need to do justice to this wonderful dish. Cottage cheese, tomatoes, coriander, fresh cream, butter, cloves, red chillies, garlic paste, Kasuri Methi, tej leaves, ginger paste, red chilli powder, refined oil, cinnamon, onions, coriander Powder and, obviously, salt. In a pan, pour one teaspoon of oil with three teaspoons of butter. Heat it on a lite flame. Take half the required quantity of cinnamon, cloves, dry red pepper, and coriander and crush it. Keep sauteing these ingredients on flame for half a minute.
Now fry the onions until it becomes light pink in colour. Then add ginger-garlic paste. Keep on sauteing the dish and cook on a low flame until the raw smell completely disappears. Add in coriander powder, red chilli powder, and chopped tomatoes. Cook this mixture on a high flame until the oil gets separated from the spices.
Once the mixture is cold, then grind it. Heat the remaining butter in a non-stick pan with light flame. Cook the mixture for two minutes. Now it's time to finally add paneer, followed by salt. Add half a cup of water. Cover the lid and cook it for five minutes. Add cashew fenugreek and mix it lightly. Remove from the flame and serve it in the serving dish. Serve by adding cream. Garnish with coriander.
The dish is ready now to mesmerize anyone who tastes it.
Paneer Pockets
While nowhere near as famous or popular as paneer butter masala, paneer pockets is a simple yet delicious dish that you can easily make at home. This particular dish is especially handy when you want to prepare something amazing in a hurry and without putting in too much effort. Paneer pocket is also ideal to be served at get-togethers and other parties.
Here's everything you need to get started. 200 gms of flour, a pinch baking soda, 100 gm cottage cheese, one spoon of tomato sauce, a Cup of Bread, Two spoons of coriander leaves with salt and oil for frying.
The recipe is as follows. First, add 4 teaspoons of water with 50-gram flour in one bowl and mix them together to make a thick paste. Then add baking soda to the mix. Keep this bowl aside for a while. Now mix paneer, mix chilli sauce, tomato sauce, salt, coriander leaves and make them into small cubes. After this, mix flour and roll the mixture into the shape of a square with four equal parts. Fill one part the mixture with cheese from one side and fold it. Stuff the remaining parts similarly. After dipping the paneer pockets into flour paste, deep fry these pockets. A fresh, hot and delicious dish is ready to be served.
Paneer Makhani
Paneer Makhani is special. While paneer butter masala and paneer pockets are easy to cook and can be served at any time, paneer should be reserved for special occasions to keep its honour intact. As such, while saying that it is difficult to cook would be complete blasphemy, it is slightly more complicated than the other two dishes. Once you get the hang of it, you can easily prepare and serve it as the main course on your dinner table. Here's a basic rundown of all the ingredients you need. 500 gm cottage cheese, 2 tbsp butter, 1 tsp black cumin seeds, ¾ cup fresh cream, 3 green chillies, 1 pinch garam masala, 1 tsp refined oil, 1 cup tomato puree, and a pinch of salt. For marinating you will need 60 grams grated cheese cubes, 50 ml fresh cream, 20 grams chopped coriander leaves, 5 gm Garam Masala Powder. Prepare Paneer Tikka first to make this sweet and tangy cheese dish. Take 100 grams mashed paneer and add finely chopped ginger, salt, finely chopped green chillies, and chopped coriander leaves.
Now mix grated paneer, fresh cream, salt, a pinch of Garam masala powder and add the remaining chopped coriander together for the marination. Now coat the stuffed paneer for marinating and keep it in the refrigerator for 30 minutes. Once the paneer gets marinated, put it in a non-stick pan on light-medium flame and coat it with a butter film. Lightly fry the paneer until it turns light brown. Once it becomes light brown, take it out of the pan and put in a separate bowl. Now heat the remaining butter and oil in a thick pan. Once it gets heated, add melted butter and tomato puree in it. Cook on a light flame at first and then increase the flame. Continue to cook until the mixture is boiling.
Add the paneer tikka that you have put in the bowl to the pan and cook a little while. Now put fresh cream in this dish and turn it around so that it blends well and becomes hot. One of the most royal paneer dishes is now ready to be served.