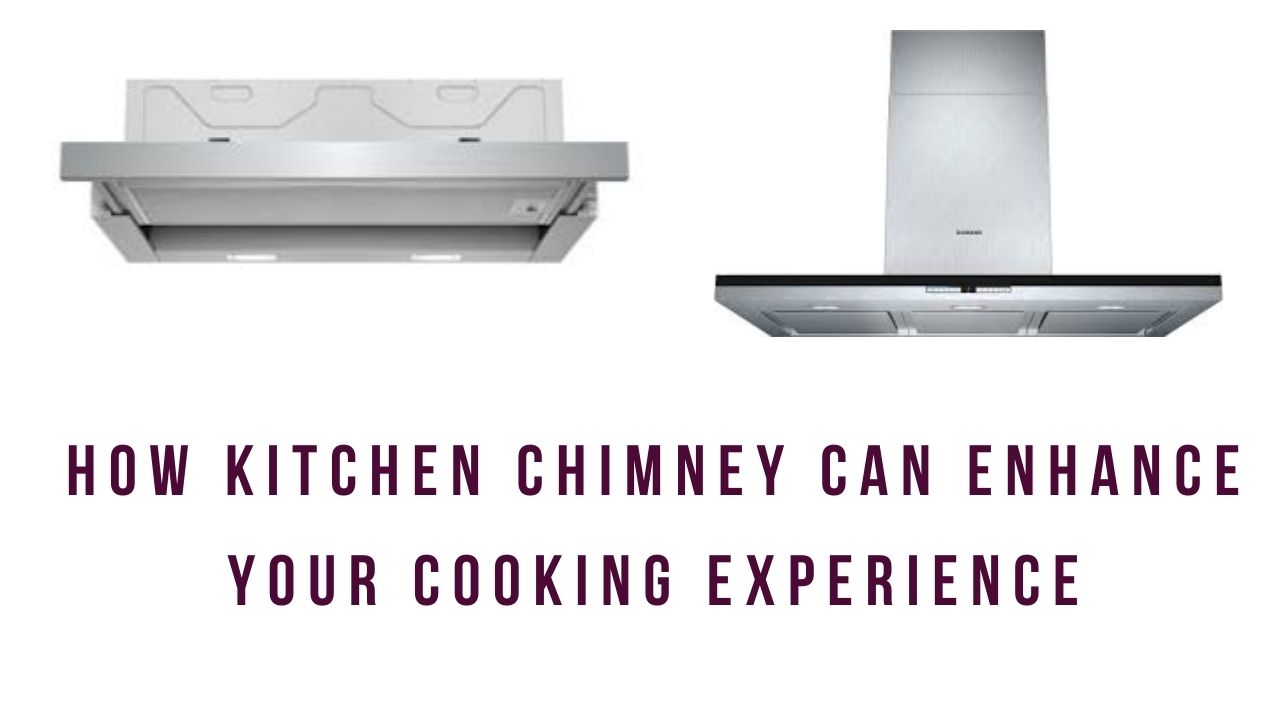 Article contributed by Kajal Mehta
In this 21st era, where technology is growing by leaps and bounds, people are looking for kitchen appliances that can make their lives easier and better.
One such appliance is the kitchen chimney which is popular these days and for good reasons. Just like an air fryer, mixer grinder, and dishwasher, a kitchen chimney is in vogue due to the fantastic benefits it offers. A kitchen chimney can significantly enhance your cooking experience in the kitchen, making all those kitchen chores a blessing. So if you haven't purchased it already, make sure that you go and invest in it — since buying a top-rated kitchen chimney is not a problematic task after all. Thus, if you are ready to find out how a kitchen chimney can help you deal with all the chores and mundane cooking, keep scrolling.
Here's How a Kitchen Chimney can Enhance Your Experience in the Kitchen
Basically, a kitchen chimney is designed to remove all the gases, fumes, odor, heat, and steam that is developed during cooking. The chimney sucks the air in and throws it back outside, giving you space and the environment needed to prepare scrumptious meals. It is generally placed above your cooktop. So that's for a quick introduction, now. Let's get into why you should be installing this excellent kitchen appliance.
Improves Air Quality
Perhaps the most significant and prominent advantage of a kitchen chimney is that it increases the nature of air in your kitchen. Not only does it improve the air quality, but it also keeps it clean from toxic pollutants and gases. We all know Indian kitchens are notorious for generating smokes and fumes as we all love the "tadka" in our meals. All of these smokes, fumes, and gases can cause health problems if inhaled by the ones who are close to it. A kitchen chimney effectively sucks the air and particles along with the smoke and throws it outside away from your kitchen. This way, your cooking experience becomes bliss, so say bye-bye to all those pesky smokes and fumes that caused vexations. Besides that, the kitchen chimney can also stop the growth of bacteria, mold, and germs in your kitchen. In addition to this, they are also good at cutting down carbon monoxide, which is dangerous and has many health dangers associated.
Excess Heat? No Worries!
Well, it is not a surprise to any chef that the kitchen gets hot; our MOM knows better. Preparing a meal can produce a lot of heat that would make the cooking experience less enjoyable and decrease the air quality. A kitchen chimney can help you with that by improving the air quality and removing excess heat and fumes that are the byproducts of cooking. It can stop the heat hitting your face coming from your cooking or gas stove. This way, it becomes more comfortable to cook, and you can focus on adding your special ingredients. It also keeps the kitchen cooler than it otherwise would without them. Of course, your kitchen will not get cooled like an air conditioner, but it will reduce the inadvertently created heat since you are cooking.
Style and Ambiance
If there is one thing that our Mothers would love to decorate, it would be none other than the kitchen. A kitchen chimney can add style to your theme and decor accordingly, making it a stylish kitchen that would increase your pride. You can easily install a chimney according to your leisure, and it can resonate with your kitchen, adding more look and feel to it so that even a non-cook will love to spend quality time in your kitchen.
Moreover, if you happen to have a modular kitchen, then there would be nothing like a kitchen chimney that can not only improve your cooking experience but the overall ambiance of your house. There are many variations to the chimney's shape, material, and colors; you can select them accordingly.
Increases Cleanliness of Your Kitchen
A good cook knows that a kitchen can quickly get coated with sticky film, especially when there is grease involved. When grease is heated, it litters around the air and settles onto nearby surfaces like the gas stove, cabinets, furniture, and countertop. A kitchen chimney can reduce the settling of such unwanted residue by pulling them in. This promotes a sound and clean-looking kitchen that we all love.
Increases Your Property Value
In the present real estate, it is expected for most of the houses to have a kitchen chimney installed. If you don't have one, it could thwart people from purchasing your home and hurt your home's resale value. So on the off chance you are trying to sell your home, consider installing a kitchen chimney and, if possible, to your kitchen as well.
Comfort in Living as well as Cooking
Lastly, the most authentic and enjoyable advantage that you get from the kitchen chimney is the bliss of cooking daily and living in comfort. You see, a kitchen chimney helps to create a clean, odor-less, and comfortable environment in the kitchen that ultimately promotes a better experience while cooking. It removes excess heat, takes away all the odors, eliminates smokes, hot gases, and improves the air quality, facilitating better freedom for you to cook and get creative with it. Rather than getting annoyed and disappointed by obnoxious odors and overheated kitchen, you can find more about different products on topindianproduct.com and live your life happily. It is because of these little comforts that you get while cooking that enhance your overall experience.
Take Away
Investing in a kitchen chimney can prove to be one of your most competent and best investments overall, and now you know why and how it can improve your cooking experience. So it is undeniable that a kitchen chimney can provide many benefits that can keep your health and mood intact while providing a clean, comfortable, and enjoyable environment that improves your cooking experience. So do yourself a favor and get one of the best chimneys and start cooking like a pro.