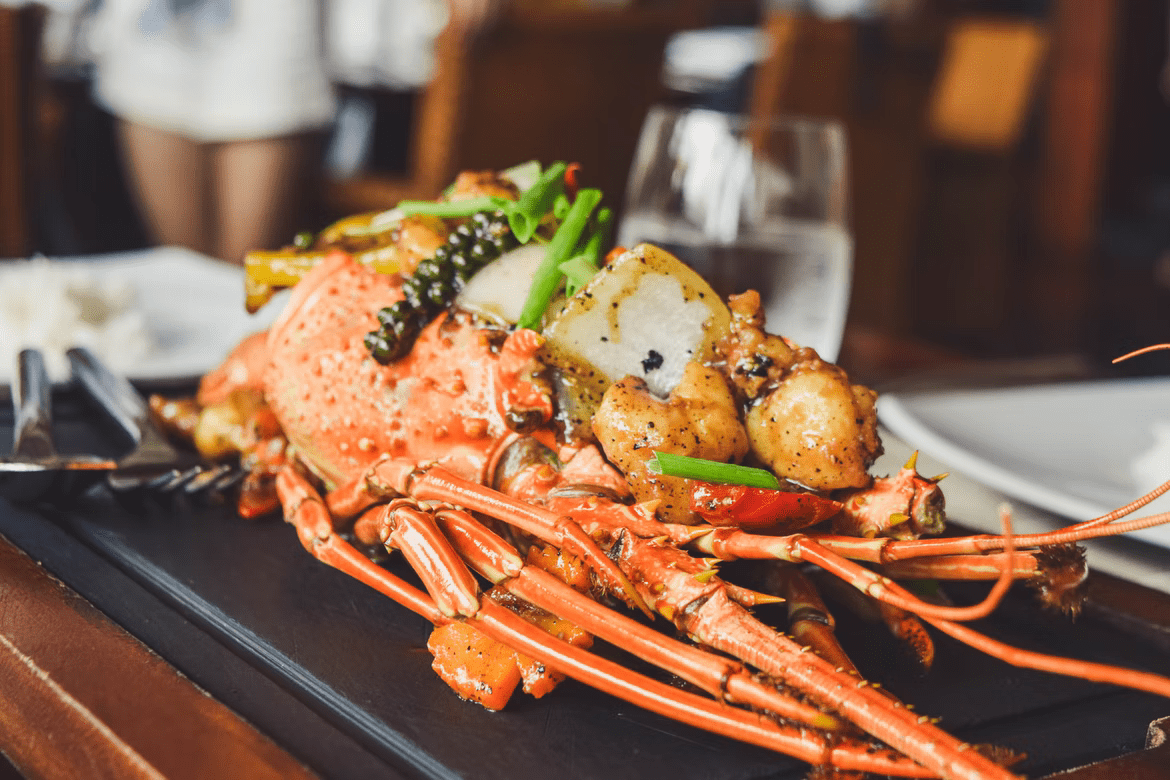 When you think of casinos, you instantly think of the fun you'll have playing the games on-site, right? From slot games to poker rooms, these venues are a gambler's paradise. However, nowadays, casinos are all about providing an excellent all-round experience. And many of them now contain Michelin star restaurants on site.
Paco Roncero Restaurante – Casino de Madrid
We begin this list of Michelin-star casino restaurants that are worth checking out with a trip into Europe to visit the Paco Roncero Restaurante. The restaurant, which is on the top floor of the Casino de Madrid, is full of exuberance and charm, and head chef Paco Roncero explores Spanish cuisine in a fun way. When visiting, you get a multi-course tasting menu for lunch or dinner, with character and theatrics thrown in for good measure. Of course, eating at such a place or a casino, in general, can often be an occasional treat, and punters can save up by playing online slots at home for a while.
Sichuan Moon – Macau Wynn Palace
Of all the Michelin star casino restaurants to appear on this list, Sichaun Moon, which is available at the Wynn Palace in Macau, is not only one of the newest, but it's one of the best too. Led by head chef Andre Chiang, Sichuan Moon delivers authentic food from the Sichuan region with all the spices and fragrances you could dream of. And, to show just how great the food is, it's the only place currently to have two Michelin stars to its name for producing its chosen cuisine. So, if you're at the Wynn Palace in Macau, you can't afford to miss out on eating at Sichuan Moon at least once.
Waku Ghin – Marina Bay Sands
Next up is a trip to Singapore and the world's most expensive city. And, at the Marina Bay Sands Casino, there is one of the largest Swarovski chandeliers in the world, which shows you that luxury, elegance and all that good stuff runs through it. So, it will come as no surprise that on-site is the Waku Chin restaurant, a Michelin-starred dining opportunity provided by the acclaimed Tetsuya Wakuda. There are two sittings per evening, with only twenty-five lucky guests at a time getting the chance to experience the iconic tasting menu.
Le Louis XV – Casino Monte Carlo
Le Louis XV isn't exactly a casino restaurant in the sense it isn't inside a gaming venue. But, this Alain Ducasse Michelin-starred restaurant is next door, and it doesn't have just one Michelin star to its name but three. Everyone naturally associates the Monte Carlo region with luxury, and rightly so. Therefore, it's fitting for Le Louis XV to be based there. What's also telling about this restaurant, in particular, is that a lot of the plates are inspired by the French Riviera, so there's that authenticity that many look for when enjoying fine dining.