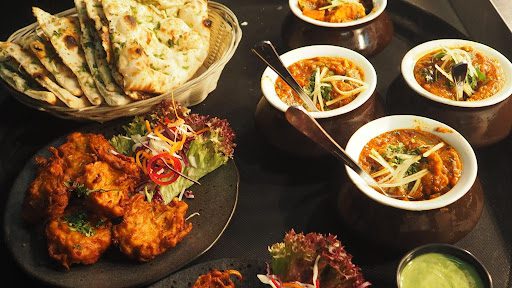 Are you thinking of trying out Indian cuisine? Read this article to know what delectable Indian dishes you have to try at least once in your lifetime.
Indian food is well known for its amazing flavors, exotic spices, and heartiness. Exploring the phenomenal flavors of Indian cuisine is an exhilarating experience. Your taste buds will be in shock and joy as soon as they encounter the rich curries and the versatile palate of Indian cuisine.
You are missing out big time if you haven't tried any Indian dishes yet. Tasting a new cuisine can feel quite daunting but when it comes to Indian food, it is worth it. From vegan to meat dishes, Indian cuisine boasts a wide variety of different foods that can please everyone. This article will discuss the best Indian dishes you have to try at least once in your lifetime.
Samosas
Samosas are beloved Indian snacks that can be eaten at any time of the day. These snacks are portable and are packed with flavors. It is a dough encapsulating a flavorful filling which is then fried. The dough provides a crunchy shell after frying.
The fillings are usually a mixture of potatoes, lentils, onions, and peas. The mixture is well seasoned with aromatic spices and is incredibly delightful. The crunchy shell is typically cone or triangular shaped and is deep-fried in oil which gives them a notable crunchy exterior.
The samosas are usually paired with piquant or sweet and sour chutneys. Mint and tamarind chutneys are popular favorites. The soft mushy filling complements well with the crispy dough. The tanginess of the chutney takes the flavor profile to another level.
Samosas are not that spicy and anyone can try out this delicious snack. They are great with evening tea or as a rainy day snack. They are so versatile to be perfect for every setting. Samosas are also very easy to make. You can find easy recipes and cooking tips on reputable sites like Foodsguy.com
Butter Chicken
Butter chicken is a staple in Indian cuisine. No amount of words will do justice to the impeccable flavors of this dish. This food is delicate chunks of chicken cooked in a mixture of creamy milk or yogurt, pureed tomatoes, and butter. The spices in this dish are well-balanced and make the dish taste heavenly.
The indulgent gravy is prepared by cooking the tomatoes with onion, garlic, chilies, and other condiments. The aim is to get the gravy bright red. After achieving the desired rouge, dairy like thick milk, heavy cream, or yogurt is added. The rich dairy transforms the color into bright orange.
The aroma of this dish will fill your senses and will instantly make you salivate. The chicken has been well marinated, allowing the complex flavors to seep in. The heat of the chilies is balanced with the sweetness of the tomatoes and the creaminess of the dairy. This hearty dish is best enjoyed with Indian flatbread like naan and parathas.
Chana Masala
Chana masala is a tasty vegan dish. Chana means chickpeas in Hindi. Masala means the spices, you could say the dish is called spiced chickpeas. The dish is prepared by stewing chickpeas in a blend of peppers, roasted cumin, tamarind, dried mango powder, chopped tomatoes, onions, garlic, ginger, and a spice mix known as "garam masala".
The tamarind and dried mango add a bit of tanginess to the dish. The taste pairs well with the heat from the peppers and the starchy texture of the chickpeas. The spices enhance the flavors.
This dish is incredibly tasty and healthy as well. Moreover, they can be great leftovers as they reheat quite well. You can enjoy chana masala on its own or with carb staples like rice and parathas.
Masala Dosai
Masala dosai is another vegan dish that tastes phenomenal. The dosa is basically made from a batter of fermented rice and lentils. The batter is spread thinly over a large hot pan, similar to crepes. The thin batter makes the dosa very crispy. The dosa afterward is folded into a hollow cylinder.
The inside of the dosai is then filled with mouthwatering potatoes cooked with mustard seeds and onions. They are often served with coconut chutney and a bowl of sambar. Sambar is a spicy and zesty stew consisting of lentils and different vegetables, typically cooked in tamarind broth.
The crunchy texture of the wafer-like tulle pairs well with the starchiness of the potatoes. The flavors of each component are subtle yet complex at the same time. The mustard seeds add the right amount of pungent taste and heat.
Biryani
Biriyani is an incredible rice dish served with generous chunks of meat and potatoes. Basmati rice is mostly used in this dish. This rice is known to be fragrant, and the grains are long and thin. An array of spices is used to season the entire dish. One of the main spices added to this dish is saffron. This spice gives the biryani its characteristic taste and colors. The sweet, savory, and spicy flavors of this delicious dish are in perfect harmony.
The meat used in this dish is lamb or chicken. However, lamb is a more popular option. The meat is very succulent and tender. The flavors of this dish are exceptional. The meat is so tender that it falls off the bone without trying.
Gulab Jamun
Indian cuisine is incomplete without Gulab Jamun. This is a decadent sweet confection. They are like fried donut balls doused in a rich fragrant syrup. The syrup is usually made with sugar or honey with a little saffron and rosewater added.
The fragrant aroma of rosewater and saffron gives a distinct ambrosian taste. The doughy balls are light and fluffy. The pores of the fried dough allow the fragrant syrup to seep in. Each gulab jamun is very luscious and addictive. Ending a meal with this dessert is a wonderful experience.
Jalebi
Jalebi is also another beloved sweet snack. It is made by deep-frying flour batter in a coil or circular pattern. The fried dough is then soaked in sugar syrup. Unlike gulab jamun, jalebis have a crispy exterior and a chewy interior. However, they are also incredibly juicy and drip with sugary goodness.
The crystallized sugar coating elevates the varying texture of this sweet treat. Jalebis are also eaten with a thick rich creamy dish sprinkled with pistachios known as rabri. Some variations involve the addition of rosewater or saffron.

Final Thoughts
Indian cuisine has a wide range of flavors into which you can delve in. The aromatic spices and intricate flavors of Indian food will expand your palate. You need to try out the above-mentioned dishes, it is an experience you can't miss out on.
Article Contributed by Stephanie Johnson